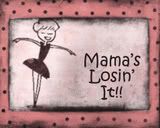 It's Wednesday and today's Writer Workshop topic is my favorite summer craft. For more prompts, click on the button above to go to Kat's. Try it, you'll like it!

My favorite summer craft would have to be the Tie Dye that we did. My daughter and I tie dyed shirts, dresses, swim covers and my favorite thing, baby items. My favorite project was a set of onesies, burp cloths and a baby blanket for friends who just had a baby boy.

Her is the set my duaghter made for friends who are having a girl.
The runner up project would have to be the Mary Jane slippers that I made for my daughter. I didn't like the pattern so I had to rewrite it. I hope to get it posted for everyone soon.

Right now I am bust working on a bow tie neck warmer. It's a pattern from the 1940's and a ruffled Neck Warmer that I saw a photo of and refuse to pay for a pattern so I am designing one that should be very close. I'll get these posted as soon as they are all written out and finished so that I can post photos for them.