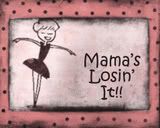 Mama Kat over at Mama's Losin' It has some great prompts this week plus she is giving away a wonderful fall basket so head on over by clicking her button above here and check her site out!!!
Fall is my favorite time of year!!! I love the crisp mornings, the warm afternoons and the cool evenings. I love walking through crackly fallen leaves.
The house feels cozy and warm when it's chilly outside and there's nothing better than reading a book with a glass of wine by the fireplace knowing that when you step away from the fire, you won't freeze, I hate being cold.
I love fall decorations, the pumpkins on the front porch, the warm fall colors of oranges, rusts and golds, the trays of apples and leaves on the table.
I love the idea of the harvest and how it's the visual expression of God's provisions for us.
I love Thanksgiving, the gathering of family and friends praising God for what he has given us and the meal of roasted turkey, pumpkin cheesecake, apple pies, sweet potato pecan pie with a fabulous bourbon sauce, Yum.
I love that I can bake everyday without the house feeling as hot as the oven.
I love the smells of fall, cinnamon and nutmeg, cloves and pumpkin. I love
canning chili sauce, jellies, jams and apple sauce using the same recipes as my mom and grandma. Sometimes without planning we'll be canning the same item on the same day!

There is one thing though that makes it feel like fall to me and that's making baked apples with cinnamon. It is a dish that my mom always made when the first crop of apples came in all crisp, juicy and ready to be filled with brown sugar, cinnamon and spices. The smell and taste of them makes it officially fall no matter what the calendar says. Here's my recipe.
Autumn Baked Apples
6 apples - I like using a crisp sturdy apple that is sweet. Like Macintosh, Braeburn, Fuji or Pink Lady Apples. Golden or red delicious are not good choices for baking or pie they get too mealy.
1/2 cup brown sugar

1/2 teaspoon ground cinnamon
1/4 teaspoon ground nutmeg
1/4 teaspoon ground cloves
1/4 cup chopped walnuts or pecans (optional)
2 TBS of dried cranberries or cherries (optional)

1 to 2 TBS butter

Preheat your oven to 350 degrees and grease a baking dish bit enough for all the apples to sit into.
With a paring knife or a potato peeler, remove the peel off of the top third of the apple about and inch and a half down
4. In a small bowl mix together the brown sugar, cinnamon, nutmeg and cloves. Add in the nuts and dried fruit if you wish. This batch was just plain old sugar and spices.
4. Pack the brown sugar mixture into the cavity of the apple.
(Pack as tightly as you can without breaking the apple.)
5. Top the sugar with a 1/2 tsp of butter, cold or room temp. doesn't matter which. Everything is better with some butter and this is no exception.
6. Place the apples into the pan leaving some room around each one. Pour 1/2 to 3/4 cup of water into the bottom of the pan around the apples and dump any left over brown suger mixture into the water and stir. This will form a thick syrup as it bakes.
7. Place in the oven to bake until tender when pierced with a fork. About 45 minutes. I baste my apples with the sugar water ever 15 to 20 minutes so that the top of the apples get all caramelized, but you don't have to do this.
Serve plain or with vanilla ice cream, whipped cream or a splash of half and half or milk over it. It's now officially fall!!!