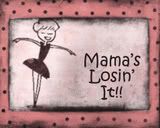 This week Mama Kat's got some great prompts. Head on over and pick one to write about.

I chose: 1.) What's cooking in YOUR crockpot?
(inspired by Joss from My Irish Twins)
I was so glad to have a crock pot today. It's cold and yucky out and I was so busy. Here's a Fact Woman hint for you. When I have a dinner party or friends over for wine and have some left over, I pour it into zip lock bags, 1/2 cup to a bag and freeze it. That way when I am making dinner and need a small amount of wine, I can grab a bag out of the freezer instead of having to open a whole bottle. This recipe takes about 15 minutes of prep to get it into the crockpot but is good enough to serve at a dinner party.

Chicken Moranga
8 pieces bone in skinless, chicken breasts or thighs
salt and pepper
1/4 cup flour
2 TBS olive oil
1 TBS butter
1 onion, peeled and chopped
2 cloves garlic, peeled and pressed about 1 tsp.

1 cup dry white wine
1- 15 oz can diced tomatoes undrained
1 cup chicken broth
1 tsp dried thyme
12 ounces mushrooms, washed, dried and sliced
Mix salt, pepper and flour in a bowl and dredge chicken breasts in it. Saute breasts in butter and oil until brown. Place in crock pot. Add onion pan and saute about 5 minutes until slightly golden then add the garlic and stir for 30 seconds. Add the wine, diced tomatoes and chicken stock, stir and scrape up any bits from the bottom of the pan. Carefully pour this mixture over the chicken. Cook on LOW 6-8 hours or HIGH 4-6 hours. Serve over brown rice or buttered noodles.